3 Ingredient Keto Egg Loaf | Perfect French Toast
As an Amazon Associate I earn from qualifying purchases.
The magnificent keto egg loaf recipe! This recipe has blown up all over Instagram & rightly so. It's super simple & incredibly delicious.
The best way to eat this is having it fried in some butter on the stove top, after it's finished in the oven. Perfect keto french toast, in my opinion.
There are variations of this recipe and I tried my very best to find them all. I have them shown below the recipe card.
The Creation
Samatha, keto.sam.iam, on Instagram first made this recipe and shared it on her Instagram account. Since then, it's become a hit. She, however, did not come up with the recipe itself exactly. She just changed how the ingredients were cooked.
What I mean by this is that she took the cream cheese pancake recipe that's been online for a while and placed it into a bread pan and cooked it this way instead of making pancakes. BRILLIANT!
Edited on 9/25/18: I recently learned that this original recipe did not originally come from All Day I Dream About Food. I just remembered that Sam mentioned that she found it on her site. Go check out her site though, she's got some great treats on there.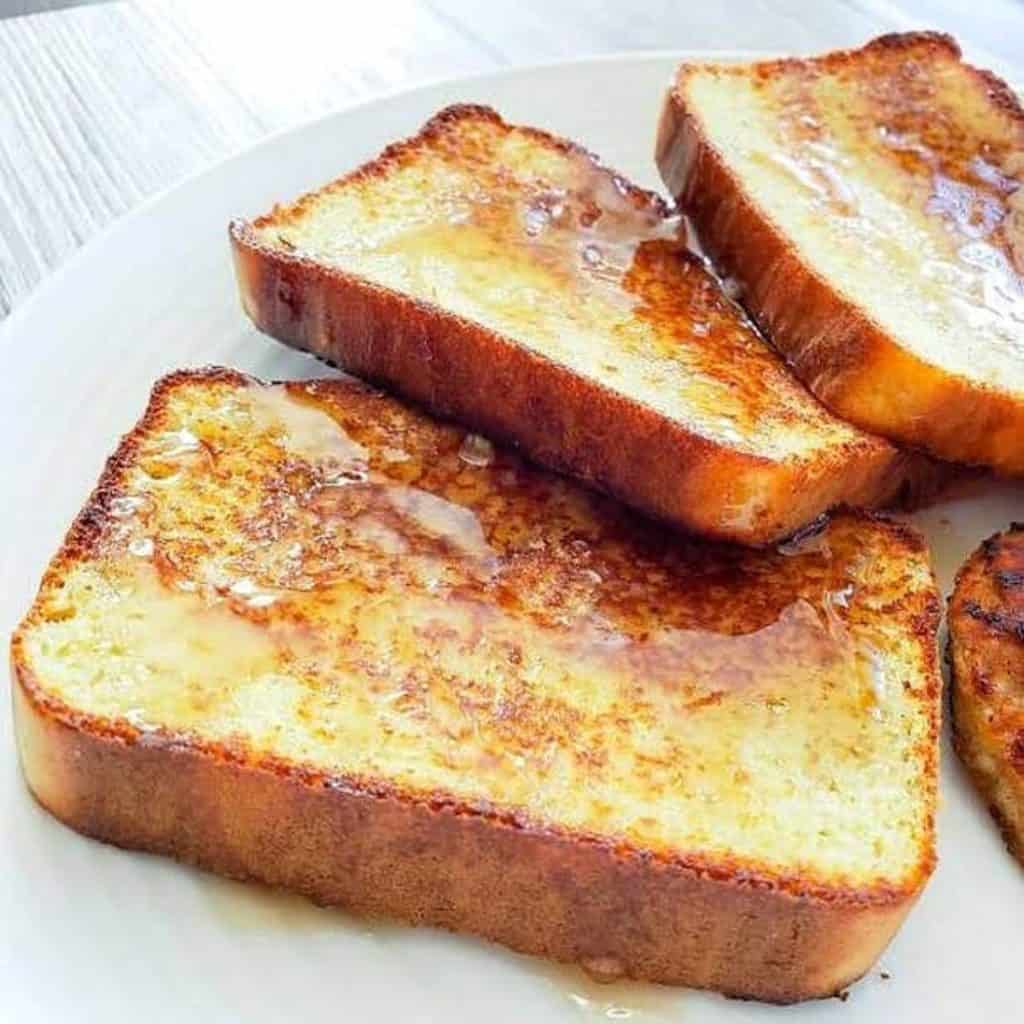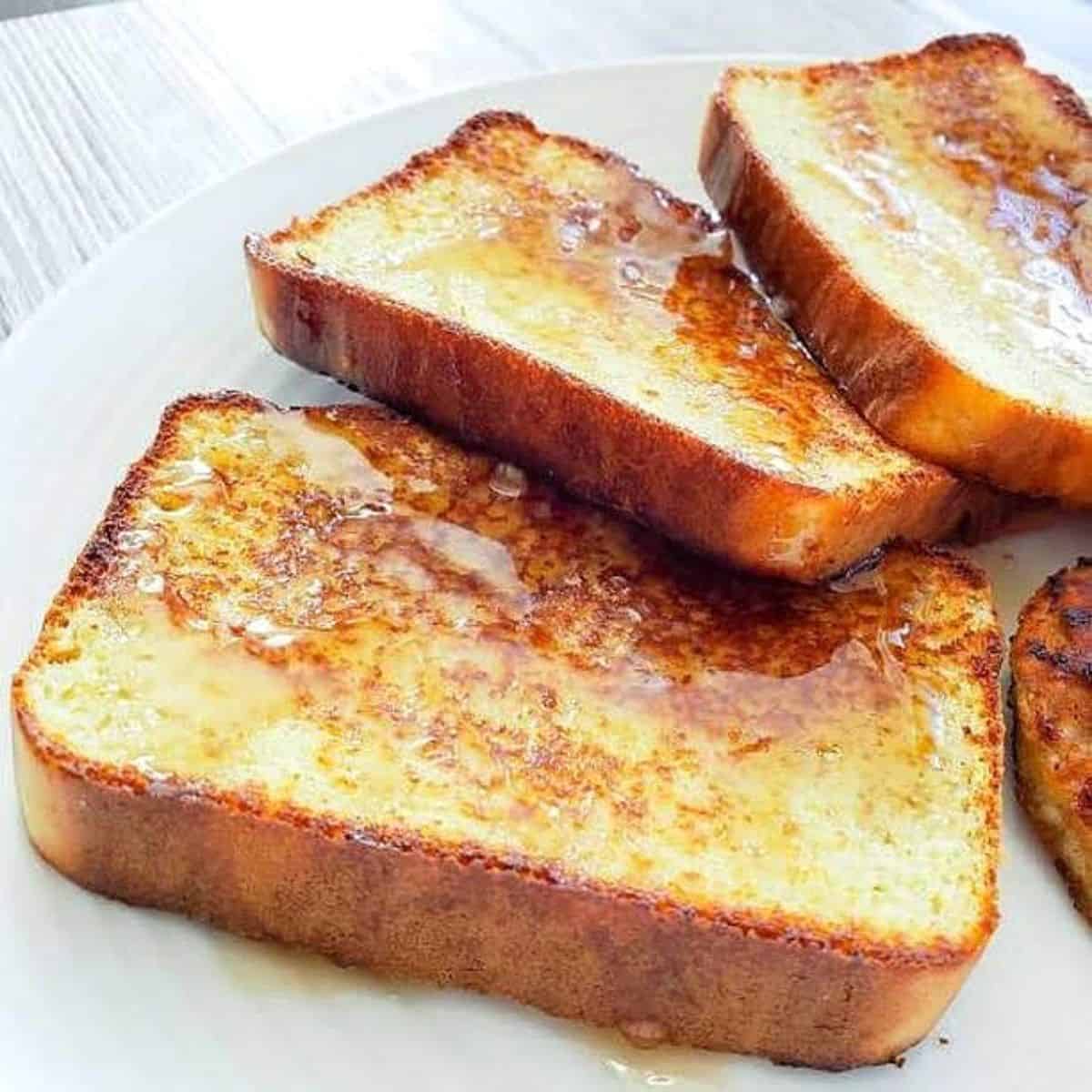 The Basic Egg Loaf / Soggy French Toast Recipe
The described recipe below is just the basic version of this egg loaf. I used 4 tablespoons of butter, while others use 8 tablespoons.
Some do no use sweetener, some use sweetener. I really enjoyed using liquid monk fruit sweetener in mine.
The monk fruit drops currently have vanilla, chocolate, lemon and regular for their flavors. One of the best things about these liquid drops is that they give you zero carbs, unlike erythritol. Add a little bit at a time and test the sweetness as you go for your own personal liking.
YouTube Video
A.D. Keto has allowed me to place his video on here to help you all out. He makes this egg loaf recipe on his YouTube channel.
Variations From Instagram
Mama Keto Cooks Real Food
She used the original recipe but then added 6 tablespoons of coconut flour, 1 teaspoon of baking powder, 1 teaspoon of vanilla and some cinnamon.
To cook this one though is slightly different. She cooked it for 45 minutes on the same heat setting.
She sadly no longer has an Instagram account.
keto.ninfem/Rebecca
Rebecca started adding 1/8 teaspoon of baking powder for each serving. For example, 1 egg, 1 tablespoon butter and 1 ounce of cream cheese and 1/8 teaspoon of baking powder. By doing this, the loaf does not deflate as much.
She also likes adding vanilla extract to her creations. One creation was a banana walnut loaf. She added in 1/8 tsp vanilla extract, 1/8 tsp banana extract, a dash of cinnamon, and 1/4 C walnuts.
Ketoculinarystuff (Keto Culinary Stuff)
He made this really good looking mocha flavor. He made the original recipe but then added 2 tablespoons of cocoa powder, 1/4 cup dark roast coffee, and 1 teaspoon of vanilla extract.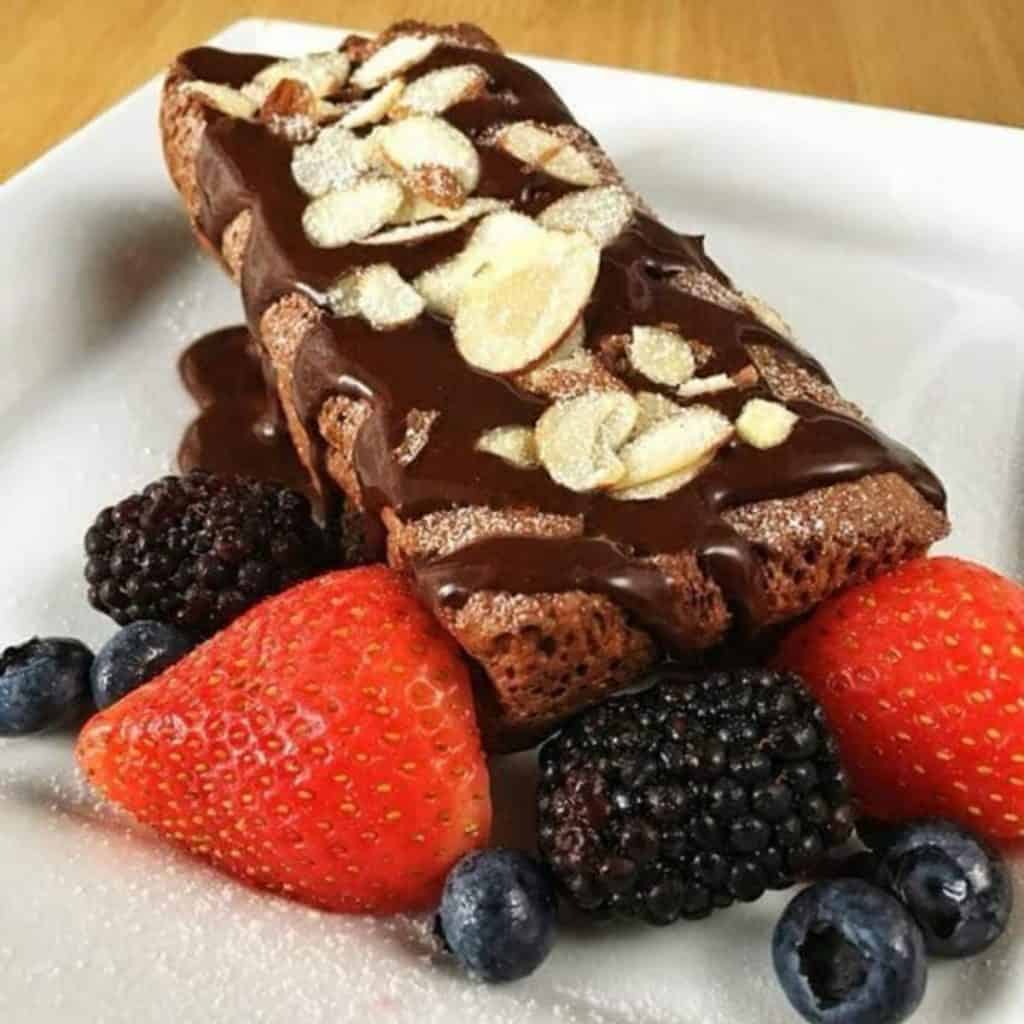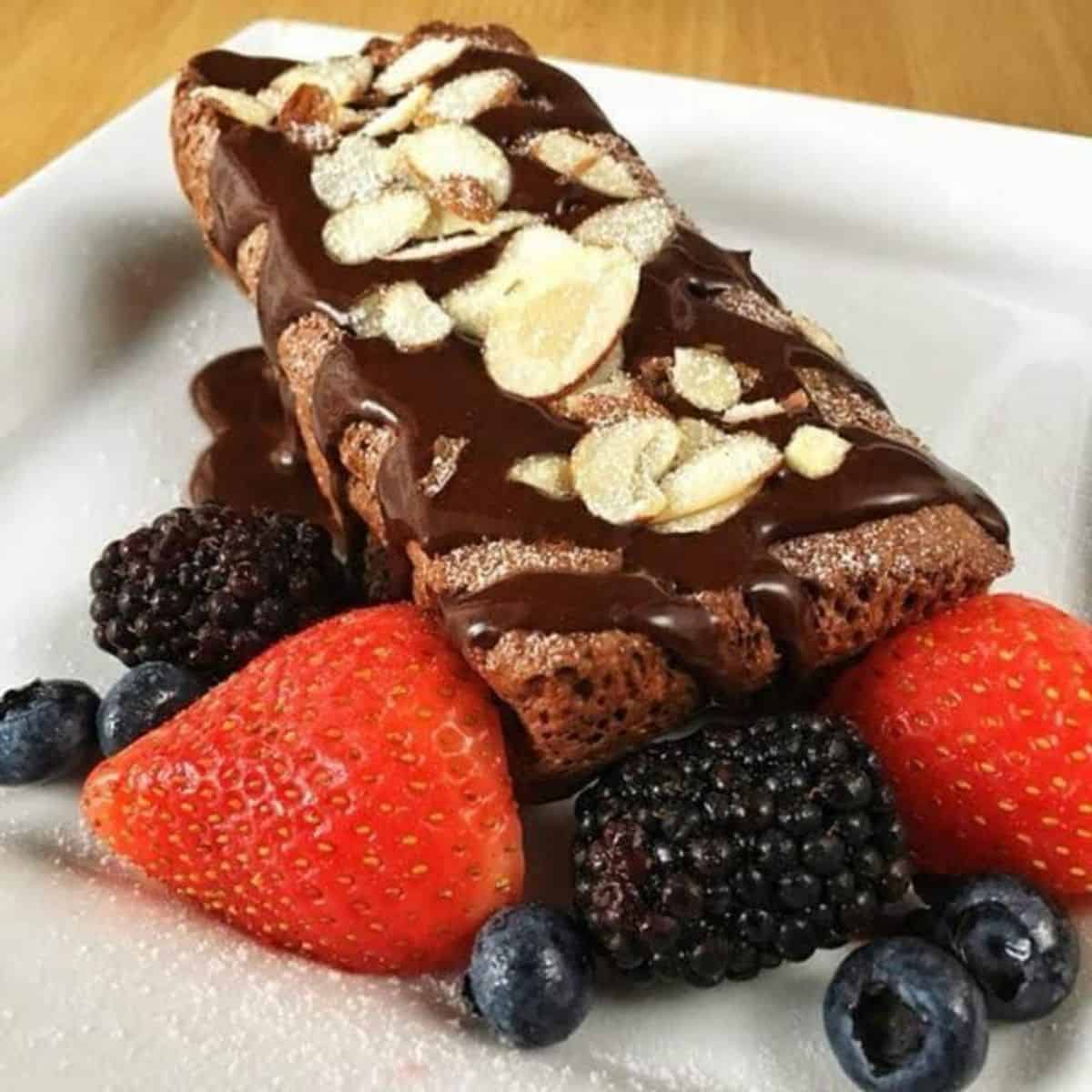 More Flavor Combinations
By using other extracts, this treat can take on other favorite flavors. Some extra flavor ideas: strawberry, raspberry, cherry, coffee, mint, caramel, rum, coconut, and pistachio.
Finishing Touches
Once the loaf is finished cooking in the oven, slice the loaf and fry up the slices in butter! Or heck, try using coconut oil. Fried french toast? Yes, please!
Then get some keto syrup and cover that french toast. People have enjoyed the syrups from Lakanto and ChocZero. Oh, you can't forget about the whipped cream either. Get creative and add different flavors to that whipped cream too!
Add-in Ideas to Try
Cocoa Powder
shredded Unsweetened Coconut
Pumpkin Pie Spice
Berries
Nuts such as Pili Nuts
Banana Extract, which is what I used in my Banana Bread recipe.
Other Breakfast Ideas

Are you looking for a delicious breakfast dish to start your morning off right, while still meeting your low-carb needs? This 3 Ingredient Keto Egg Loaf is the perfect way to get your day off to a healthy start.
This egg loaf, also known as keto french toast, is surprisingly easy to make, with just 3 ingredients! All you need is eggs, almond flour and heavy cream – combined together, these make for a light, low-carb eggy loaf that's perfect for breakfast or brunch.
Once you've combined these ingredients together in a bowl, simply pour the mixture into a lightly greased loaf pan and bake for about 40 minutes. It's recommended to let the egg loaf cool before slicing – the texture will be much better this way.
Once you've sliced the egg loaf into pieces, you can serve it in a variety of ways. Traditional french toast is to just dip the slices into eggs and fry them up in a pan. For a lower-calorie version, you can just dip the slices into a beaten egg and cook them on a non-stick skillet. Either way, you're sure to have a delicious, low-carb breakfast!
Some additional toppings you can enjoy with the egg loaf are: fresh berries, whipped cream, almonds, sliced bananas or even a drizzle of honey. Enjoy this tasty breakfast dish any day of the week for a delicious and healthy start to your day.